Description
Dive deep into the exciting world of real estate syndication with the guidance of experienced securities attorneys, Gene Trowbridge, Esq. CCIM, and Jon Nieh Esq., the dynamic duo behind Trowbridge Nieh Law Group. Designed to provide clarity, enhance knowledge, and foster professionalism in the real estate private placement market, this workshop is a treasure trove for anyone keen to understand and navigate the complexities of real estate syndication and crowdfunding. 📚🔍
About the Workshop:
Evergreen Presentation: 11 videos spanning nearly 3 hours of content. We've broken the often-times complex topics down into digestible learning sessions. Because the whole presentation is available for immediate download, we've made it so you can rewatch it anytime and reference the slides provided for a detailed understanding. 🔄
Professional Insights: From the real-life experiences of Gene, a seasoned commercial real estate syndicator and syndication attorney, and Jon, a passionate multifamily investment enthusiast with an impressive academic and professional trajectory. 🌟
Legal Disclaimer: This is an educational venture giving you a bird's eye view of crowdfunding and syndication focusing on securities laws. Specific inquiries? Click here to book a free consultation. 📜
What You'll Learn:
Grasp the significance of the real estate private placement market.
Understand the fiduciary responsibilities inherent in being a real estate syndicator.
Navigate the securities laws and regulations confidently.
Decipher real estate crowdfunding and its relevance to your ventures.
Avoid the pitfalls and mistakes often made by real estate syndicators. ⚠️
Get step-by-step guidance for starting your first real estate syndication.
About the Instructors: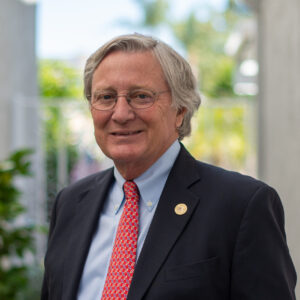 Gene Trowbridge, Esq. CCIM: From being a commercial real estate broker to establishing 16 syndications, Gene has done it all. Now, as a co-founder of Trowbridge Nieh Law Group, his legal expertise spans over 27 years. With a rich tapestry of experiences including representing $6 billion in offerings, Gene also shares insights from his book, "It's A Whole New Business." 📘
Jon Nieh Esq.: UCLA alum and an advocate for multifamily investment, Jon co-founded Trowbridge Nieh LLP with Gene. With experience spanning across real estate crowdfunding portals and working on over 100 deals, Jon's journey complements Gene's, making them a powerhouse team. 🌐
Supplementary Materials: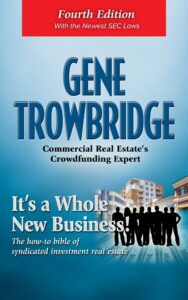 In addition to the nearly 3-hours of content spanning 11 in-depth video explanations, you get:
PDF copy of Gene's book: "It's A Whole New Business" 📘
Syndication and Crowdfunding Workshop Slide Deck which is loaded with informative visual aids that provide students a clear view of the syndication landscape.
Join us and ensure that your venture into the world of real estate syndication and crowdfunding is built on a solid foundation of knowledge and legal expertise! 💼🌆
Section Descriptions
Introduction and Course Objectives
Section 1 of the Workshop introduces viewers to Gene and Jon, who go over the course objectives and some of the basics you need to know about syndication and crowdfunding before getting into the material.
Common Structures of Real Estate Syndication
Section 2 provides an overview of the common structures used in syndication offerings.
🔑 Key Topics Covered:
Understanding the difference between individual ownership vs. Syndication
Knowing when a syndication becomes a security (you must know this to avoid running afoul of the SEC!)
The potential and variability of syndication offerings.
The structural elements of a syndication, including the variable business entities and types that may be required.
The role of Enhancers when the group sponsor cannot meet financial criteria.
Why net worth may impact the scope of the deal.
How to deal with lenders and financial underwriters.
The Private Placement Market
Section 3 discusses the scope and size of the private placement market.
🔑 Key Topics Covered:
The colossal scope of the market which shadows even the IPO market
Size of the median raise amount
Equity vs. Debt – how much of the market is covered by each
How syndicators make earnings
What the trends are for clients of Trowbridge Nieh Law Group
You Have a Fiduciary Duty
Section 4 covers the fundamentally important topic of the fiduciary duty a syndicator has to their investors.
🔑 Key Topics Covered:
Understanding the weight of being a syndicator.
Differentiating between the real estate brokerage business and the syndication business.
Fiduciary Duty vs. Agency Duty – The higher standard of responsibility for syndicators.
Brief Overview of Federal Securities Law
Section 5 takes viewers through a historical narrative of the SEC and Securities Laws.
🔑 Key Topics Covered:
Historical Foundations:  spotlighting events like the stock market crash of 1929 that catalyzed the creation of federal securities laws.
Key Federal Laws: The importance of the Securities Act of 1933, the cornerstone emphasizing full disclosure and SEC registration, and the Exchange Act of 1934 central to securities regulation. Both laws prioritize transparency and preventing deceit in securities sales. 📊
Defining a Security: Learn about the Howey Case that clarified what classifies as a security. The ensuing four-factor test aids in identifying if an offering is a security, with real-world examples to illustrate.
Syndications Explored: Jon elucidates the intricacies of manager-managed and member-managed LLCs and their role in securities.
The SEC's Role: A firm reminder that "all securities must be registered unless exempt" and the complexities of public offerings like IPOs are discussed in-depth.
Cryptocurrency & Securities: A look at the modern debate – is cryptocurrency considered a security?
Regulation A, Regulation CF, and Rule 147
Section 6 introduces viewers to some of the registration exemptions allowed under the Securities Act.
🔑 Key Topics Covered:
Regulation A – Current cap on fund-raising, historical origins, rules on investor types, effects on blue sky requirements, and the potential downsides.
Regulation CF  – the Equity version of Kickstarter, role of a registered portal, yearly fundraising cap, and SEC registration and on-going reporting requirements.
Rule 147 (Intrastate Offerings) – An offering type which is only valid in a single state (no foreign investors), the risks entailed, and other limitations.
The Syndication Workhorse: Regulation D – Rules 506(b) and 506(c)
Section 7 covers the syndication powerhouse known as Regulation D. In this video, Gene and Jon provide a comprehensive explanation of Rules 506(b) and (c) under Reg D and their respective roles within the private placement market.
🔑 Key Topics Covered:
The Scope of Regulation D and the 5 main rules promulgated under it.
The "Bad Actor" requirement.
The role and definition of Accredited Investor.
The difference between Rule 506(b) and Rule 506(c).
Three Words Syndicators Must Know
Section 8 covers three words every syndicator needs to know.
🔑 Key Topics Covered:
 Sophisticated Investors: Understand the distinct criteria separating a 'sophisticated' investor from an 'accredited' or 'unaccredited' investor in the context of 506[b] offerings.
Pre-existing Relationship: Learn about the importance of a 'pre-existing' relationship with investors and the specific moments when such a relationship gets defined.
Substantive Relationship: Decode the concept of a 'substantive' relationship and its relevance in avoiding the perils of advertising in a 506[b] offering.
Gene demystifies the complex language around these key terms, explains the legal requirements and pitfalls, and provides actionable steps to meet compliance standards. From offering questionnaires to understanding the sponsor's responsibilities, this video covers it all. ✅
PPM – The Story of the Investment
Section 9 goes into depth on the role and substance of a Private Placement Memorandum.
🔑 Key Topics Covered:
A comprehensive breakdown of the PPM – unveiling it not as a contract, but a story.
Exploration into key sections including business description, offering terms, risks, conflicts of interest, distributions, fees, and more.
Insights into the common pitfalls and necessary precautions for drafting a PPM.
The significance of the operating agreement and the subscription agreement.
Deep dive into waterfall structures – and the complexities they can entail.
Gene Trowbridge elucidates the process, emphasizing the essential role of professional securities attorneys in ensuring thorough and precise PPM documentation. Leveraging his extensive expertise, Gene presents an essential resource for anyone in or considering the real estate syndication or crowdfunding space.
The Biggest Mistake Syndicators Make and Gene's Three Truths!
Section 10 provides insights from Gene's decades of experience on what syndicators must do if they start and the biggest mistakes syndicators make.
🔑 Key Topics Covered:
🌟 Gene's Three Fundamental Truths:
Closing Your First Deal: Build trust by not just starting but also closing your first deal.
Don't Delegate Fundraising: In the beginning, people invest in you, not the property.
Keep all communications in-house. It's a People Business: Managing investors is as critical as managing the property.
🚨 Biggest Mistakes Syndicators Make:
Not giving enough time for capital raising.
Taking money before setting up an investment LLC.
Paying finder's fees without proper licensing.
Drafting your own legal documents.
And many more real-life examples to help you avoid the pitfalls. 🛑
Why Watch?
Real-world Examples: Gene shares compelling real-world examples that outline the biggest mistakes and how to avoid them.
In-depth Explanation: Uncover the unspoken challenges and risks you didn't know existed in real estate syndication and crowdfunding.
Step-by-Step Plan for Rookie Syndicators
Section 11 concludes the Workshop by providing viewers a step-by-step plan which they can follow to get started in syndication tomorrow.
🔑 Key Topics Covered:
Finding a Partner: Ensure continuity and investor trust.
Database Building: Always work on developing a solid investor database.
Specific Property: What to focus on for your first raise to increase likelihood of syndication success.
Fee Structure: How to properly align your earnings with investor profits.
Timeframe: How much time should you allocate for your first deal? Plus, the importance of due diligence.
Capital: Why you shouldn't delegate money raising.
Legal Aspect: Importance of professionally drafted documents.
Answering Investor Questions: Prepare for key questions from potential investors.
Over 3 hours of content for just $99! Start your Syndication Success Story Today!